The Tradition of LOVE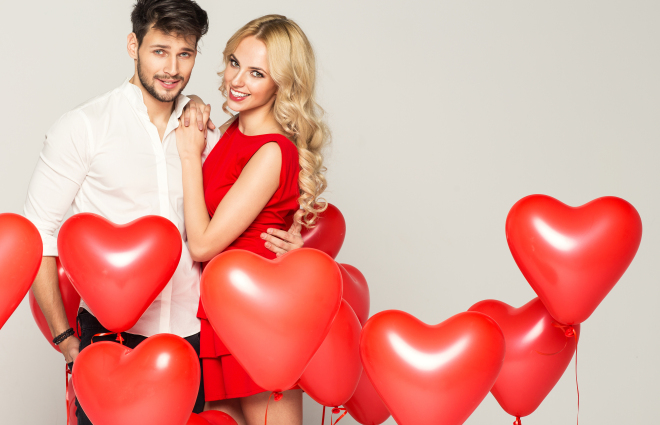 It's a day that's met with joyous raptures throughout the world – by couples and singles alike. It's a day that's greeted with declarations of love, gifts, chocolates and flowers. Valentine's Day is one of the unique festivals that finds expression in cultures and countries around the world.
According to legend, Valentine was a priest who served in the Roman army in 3rd century Rome. The Roman Emperor had outlawed marriage for young soldiers, but Valentine, realizing the injustice continued to perform marriages for young lovers in secret. When his actions were discovered, he was put to death. But his legend lives on to this day…
WALES: On Valentine's Day it is a custom to gift love-spoons, an age-old tradition that began when Welsh men, possibly sailors, would carve intricate wooden spoons and gift them to the lady they were courting. The designs symbolized a deeper intention. Eg. Keys would signify a man's heart, wheels meant his hard work and beads, the number of children he preferred to have.
ENGLAND: In the 18th century, folklore has it that on the eve of Valentine's Day, single women would sprinkle bay leaves with rosewater and place them on their pillow saying, "Good Valentine, be kind to me. In my dreams, let me my true love see."
JAPAN: In Japan, it's customary for women to spoil the men on Valentine's Day. Japanese women are usually reserved and shy when it comes to expressing their affections, but on Valentine's Day, they take the lead presenting the men with chocolates to express their love or friendship.
SOUTH KOREA: In South Korea as well, women pamper the men on Valentine's Day. In return, they receive gifts from the men on 'White Day', which is usually on 14th March. Another unusual custom that South Koreans have evolved is the celebration of 'Black Day' on 14 April. On this day, single people who haven't received any gifts on Valentine's or White Day, have an informal tradition of meeting up in a restaurant to eat a dish made up of white noodles with a black bean soup – this is said to be a celebration of singlehood.
DENMARK/NORWAY: In Scandinavian countries, Valentinsdag or Valentine's Day is celebrated with an exchange of 'Gaekkebrev' or funny rhyming notes that men send anonymously to women. The recipient must guess who sent the card. If she guesses correct, she gets an egg at Easter, if not, she owes her admirer an egg.
UNITED STATES About 190 million cards are exchanged between men and women and even between children. It's a popular gift-giving event and themed celebrations are held all over the country.
So here are some of the quaint and fun traditions around the world. Do you have a Valentine's Day tradition that you and your sweetheart share? You can go ahead and create one. Here are some ideas:
Movie Night: Choose a romantic movie, dim the lights and watch the movie with your sweetheart. Bonus points, if you mouth all the romantic dialogues along with star on the screen!
Heart-shaped food: Buy a heart-shaped baking mould and bake a simple cake. Or use heart-shaped cookie cutters to make cookies, which you can call 'love bites'.
Valentine's Day Treasure Hunt: Write a few love messages and hide them all over the house, leaving clues in each message about the location of the next. The final clue reveals a 'Valentine's Gift'.
Do you have any other traditions? Share them with us in the comments.

---