5 things guys love in girls more than good looks!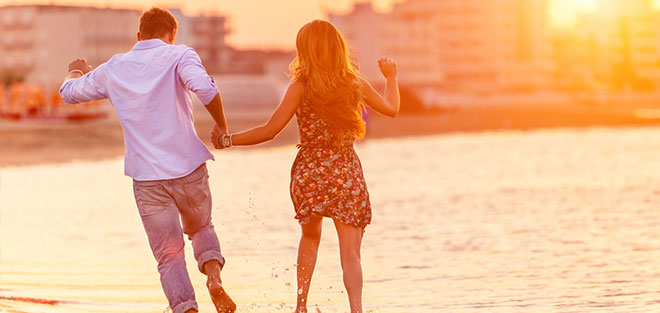 The thing a guy likes in a girl often has nothing to do with how she looks. In fact, even though physical appearance is the first thing they notice when it comes to finding THE ONE, it's often the last and least important thing they consider. Here are 5 completely non-physical things guys like in girls.
1 – A girl who's a good listener
Guys can't resist girls who are able to just listen without the usual interruptions, lectures or comments such as what you would have done if you were in his place. Remember, REALLY listening shows that you REALLY care.
2 – A girl who genuinely enjoys her food
Showing that you're a health freak or being a picky eater won't really impress him. But going with him to restaurant or out for pizza to relax and have a good time works wonders for your relationship. Remember, TALK CONFIDENTLY about how good your food tastes instead of how fat it's going to make you. After all, real men like girls who are confident.
3 – A girl who is spontaneous
Guys love girls who are ready to simply 'go with the flow'. In fact, spontaneity is a very attractive feature for guys. They can't resist girls who SING OUT LOUD or dance around the house for no absolute reason. Remember, he will happily throw you a surprise if he knows for sure that your reaction will be positive.
4 – A girl who has no problem going natural
We love our makeup, but we don't need to wear it all the time! He may want to spend the day at the beach or go camping. These are places you MUST GO NATURAL without a fuss. Remember, he'd rather spend two perfect hours with you, than wait two hours for you to look perfect!
5 – A girl who smells good
Scent is one of the most alluring and powerful ways to influence a guy. So what you wear affects a good many things. Sensual scents tend to be more seductive and sophisticated, while floral scents personify femininity and elegance. Specific flowers are also connected to charm and romance. Remember, the next time you pick a perfume, choose one that matches your personality… It will definitely make him drop to his knees in desire.
6 – A girl who can actually cook
It is absolutely true when they say the best way to a man's heart is through his stomach! Guys love their food and they LOVE IT MORE when their girl can cook! Remember, this is when a light bulb switches off in his head and gets him thinking 'Hmmm, she would make a good wife.'