How to be confident in your relationship!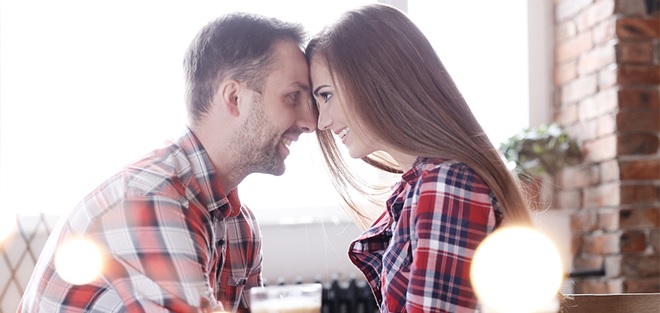 Well ladies, how do you behave in your relationship? Are you 'the perfect girlfriend' who hides all her feelings, acts happy all the time and tends to all 'his needs' first? Then you're mistaken! Guys like girls who accept themselves, girls who believe in themselves and embrace their flaws with grace and confidence.
It's only when you let go of your fears and allow a guy to see your true self, will you end up in more fulfilling and honest relationship. After all, a guy who truly loves you will do so even when your hair is in curlers or your face is without makeup!
Here are a few tips to on how to be confident in your love life:
1. Love yourself first
Find that part of you that makes you special. Maybe it's your gorgeous girly eyes or memorable mischievous smile… Just identify that one thing that makes you say "Now that is one thing truly awesome about me!" It doesn't necessarily have to do with your looks – but it definitely is something a guy can't pull off like you do.
2. Make a strong woman your mentor
Look up to her. Emulate her. Try your best to be like her. It could be someone famous like Michelle Obama, Oprah Winfrey… or someone as special as your mother, your aunt, anyone! Every time you need to be strong ask yourself, "What will (insert name) do in this situation?" Remember, guys love girls who stand up for their beliefs.
3. Be proud of what you have to say
Confidence is key! Keep abreast of current events and newsworthy topics to help make wise up-to-date conversations with your guy. Remember to be patient and understanding when speaking. You want to make him feel like you are smart and confident – guys don't like girls who are boastful, know-it-alls!
4. Stick to your beliefs
Don't run from or avoid fights – it doesn't help. Speak what's on your mind in a civil manner, even if he's not in a mood to listen. State your case calmly and give him an opportunity to speak openly. If you turn out to be right, walk away gracious and never rub it in. If you are wrong, politely accept it and apologise if necessary. If the issue remains unresolved – drop it! Is being right more important than your relationship?
5. Always be at your best
He may be comfortable being with you when you have no makeup on… but he may not like it if you don't take care of yourself! Eat right, exercise right and most importantly ensure your skin looks amazing by moisturising every day. Plus, don't forget to smell great by using a unique fragrance that matches your personality. So, even if he's not with you, he'll instantly think of you every time he smells that scent.