8 hot weather date ideas that are sure to make the summer more exciting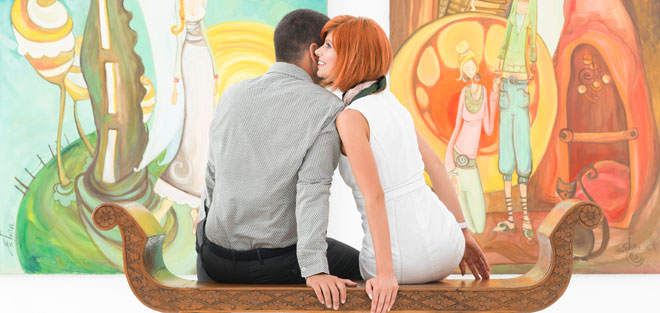 The summer doesn't seem to be ending and with weather like this, it's often hard to motivate yourself to go outdoors. But dating can be fun even in these sweltering conditions. After all, summer is Here are some enjoyable ideas for you to try out with the special man in your life:
1. Try out a water sport
It could be really exciting to go kayaking or take a surfing or paddle boarding lesson together. Imagine all the fun trying to learn to balance or paddle in harmony. It will definitely bring you'll closer.
2. Discover a new place
Ideally, it should be a majorly air-conditioned place like a museum, planetarium, art gallery, etc. Not only will you learn something new together, it will also give you'll the best excuse to hold hands and walk around!
3. Go on a date to an ice rink.
Girls, strap on those ice skates and take your man to the nearest ice skating rink. It's a great way to cool down and a wonderful excuse to escape somewhere fun and magical, alone.
4. Take a couples' dance class together.
Take a few private dance lessons together. It's the perfect excuse to get up close and person with your significant other and as an added bonus; it will improve your dance moves – especially if you or your partner are prone to having two left feet.
5. Road Trips are the way to go!
Imagine a scenic drive with your A/C blasting, listening to some cool music… It will give both of you a chance to talk and most importantly a close space to spend endless hours together.
6. Nothing like ice cream on a hot day
Evenings tend to be cooler, so a walk in the park could be great. Plus, the two of you can get popsicles or ice creams and sit on the swings at the park. This will be really romantic.
7. Explore a new town together
Whether you're a city girl or a country girl, there's always a place close to your neighbourhood, which you've not discovered fully. Wouldn't it be really romantic to find out about that place together? Imagine learning about a town's hidden treasures to its food hotspots, shops and more. It will be like Christopher Columbus setting out to discover a new world! So pull out a map and go on a spontaneous adventure!
8. Prepare some romantic food together
Make chocolate from scratch and then use it to make chocolate-covered strawberries. Enjoy it on your impromptu picnic in the living room with some refreshing drinks –perfect for a sweet and refreshing summer treat!
When you think about it, there are plenty of things to do together other than the normal candlelit dinners, movies, etc. So look beyond the typical date ideas and think outside of the box to add some sparkle into your relationship. Remember, it's worth taking the time to bring out your inner romantic—it will likely inspire him to indulge in his flirty side as well.