How colours influence the romance in your life!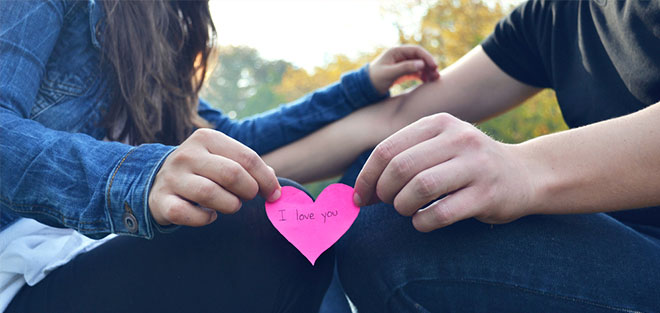 In life, colours are associated with so many different things and they have meanings that go beyond just visual stimulation. For example, the colours you choose to surround yourself with can actually affect you in more ways than you could imagine. We actually 'feel' colours more than we see them. Here are some colours that could enhance the romance in your life.
Going Out On A Date
Red is an emotionally intense colour, which stimulates a faster heartbeat. Make a memorable impression each time you go on a date with him with the colour of love. Ladies, keep in mind, men are more attracted to this colour than any other.
Those Intimate Moments
Orange is a warm colour that brings out joy. It also frees and releases emotions, renews interest and is guaranteed to lift the spirits. Make those special intimate moments unforgettable in orange.
Making Up
White is the colour of peace and gives a feeling of being neutral and a general feeling of comfort. If you've fought and not seen each other for a couple of hours or days… wear something white when you meet him next. It will definitely calm him down!
Create An impression
The pink effect is gentle and calming, yet quite mesmerizing. It is perfect to wear when you're in a mood to cuddle up with your significant other on the sofa. A great idea would be to use a pink-rose infused body lotion, too. It will make your skin so soft and nourished – he won't be able to take his hands off you.
So go ahead and enjoy colouring your romantic life with the moods you desire.
Cheer Him Up
Sunny shades of yellow are the perfect thing to cheer someone up on a bad day. So if your sweetheart is feeling a little under the weather, put on your brightest yellow outfit and surprise him with some delicious home-baked vanilla cupcakes. It could help perk him back up.
Is He The One?
Purple is creative and can boost your energy levels. So if you're having trouble making a decision about accepting his invitation to go out on a date, paint your nails bright purple, spray on your favorite perfume and see how you feel when you see him next. If your heart skips a beat and makes you breathless… then you should definitely go out with him!