Incredible ways a 'Couple's Bucket List' can improve your relationship!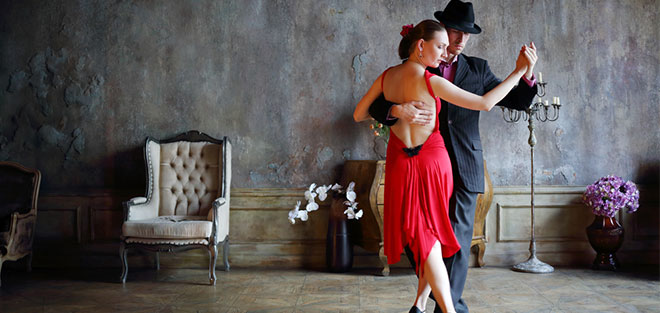 Yes it is true… in real life, a couple's relationship may not always be like the perfect pair in popular romantic movies, but the good news is, with a little effort and a lot of planning, it can be quite an adventure.
So in other words, you can make your relationship really amazing by filling it with experiences that create unforgettable memories. Plus, it will make the two of you inseparable through your shared moments of joy, excitement and absolute thrills.
Here are some ideas to help you create the perfect romantic bucket list to guarantee you and your partner avoid the monotony of the day to day routine and start connecting over exhilarating new adventures.
1 – A Couples Massage
This is one of the best treatments at luxury spas around the world. After all, what could be more romantic than lying next to each other in the most relaxing and aromatic environment? If a full body massage is not something you would want to do, opt for a soothing foot massage. Another bucket list goal could be that you learn how to give each other a tranquilizing massage. Make it really memorable by using Enchanteur NourishingSoft Body Lotion. It seeps into the skin beautifully, making it smooth and supple. The best part… it leaves behind a wonderful, lingering fragrance. This will be an experience you will want to repeat again and again.
2 – Do Karaoke Together
It doesn't matter if you can sing or not, this is one experience that is sure to make your relationship even more exciting. Just muster up the courage and get on that stage with your significant other. You can belt out your own special song or even a famous duet like Sonny and Cher's 'I got you babe'. Just don't miss the opportunity to create a memory that will last a lifetime.
3 – Design A Creative Monogram
This is one thing that will really establish your relationship. Design a creative monogram by combining both your initials or with the first letters in your names. Then place this design on something special and everlasting. It can be imprinted on a charm or pendant, stamped on t-shirts and mugs, printed on classy stationary or even embroidered on bathroom towels, handkerchiefs or pillowcases.
4 – Write each other a Love Letter
Bring it back to old school… the days when letters were handwritten on beautiful stationery, sealed with a kiss and then mailed at the post office. Write down your feelings, dreams of the future, how you'll make each other feel. If you're a bit lost for words, use a romantic quote, a bit of poetry or even the lyrics of a love song to show your emotions. Remember, love letters are a physical memory that will last a lifetime. Make the letter even more memorable by spraying some of your signature Enchanteur perfume on it. It will definitely leave an impression.
5 – Kiss on Top of a Ferris Wheel
This experience is magical… And it does not matter if the two of you are taking a spin on the iconic London Eye or on another ferris wheel at your hometown carnival. There is just something unforgettable and special about it. After all, even some of the most romantic movies feature a smooch on the top of a ferris wheel, right?
6 – Go on an romantic adventure
There are many places in the world that are must-visit romantic spots. Sit down together, do your research and figure out some of these beautiful locations. To get you started here are a few ideas:
– A romantic getaway to see the Eiffel Tower
– A sunny escape on the beaches of Hawaii
– A romantic rendevous in the Taj Mahal
– A scenic gondola ride through Venice
BTW, do not forget to carry your reliable Enchanteur Deodorant along to ensure you smell amazing throughout the adventure!
7 – Take a Tandem Bike Ride Together
Without a doubt, a successful tandem bike ride takes communication, cooperation and teamwork. Everything needed to make a relationship work. So rent a tandem bike and pick a beautiful day to go for a ride along a scenic path. It may be hard at the beginning, but by the end of the ride, you will have gotten to know each other so much better.
8 – Go Horseback Riding on the Beach
Imagine going for romantic horseback saunter with your sweetheart alongside a white sand beach. The skies are a brilliant blue, the wind cool on your faces and the sound of waves crashing along the shore while seagulls fly peacefully up above. Sounds like a description from a romantic novel, right? Just ensure to put on some Enchanteur AntibacterialCare Body Lotion to protect your skin from the elements.
9 – Learn a new dance
Many kinds of dances allow the dancers to develop a deep connection between themselves, the music and the environment in which they are dancing.
So turn up the romance in your relationship by taking Salsa or Tango classes together. One thing is for certain; it will have you and partner so close against each other that you will be able to hear each other's heart beat. Oh and don't worry about those sweat stains… just wear your favourite Enchanteur Body Mist to stay cool even when the romance starts to heat up.
10 – Create a scrapbook of your time together
Sit down and create a beautiful scrapbook of all your memories. Ticket stubbs from the movies you'll watched together, receipts from the restaurants you guys dined at, plane tickets, photographs, flowers he gave you… Later on you can look back and see all the fun, romance and love you'll shared.
When you are in love, your partner is most likely the one person you want to do everything with. So take time out, think of all the things that both of you love to do and list down a bucket list that is not only going to help you create some of the best memories ever, but it is going to help you grow and learn as a couple as well. Good luck!