What your perfume says about your personality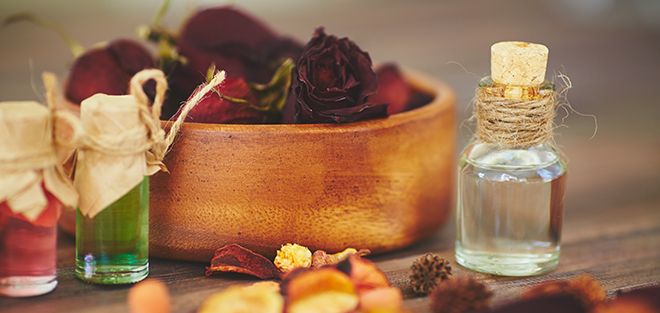 "Your perfume is your message. Your scented slogan!" – Maurice Roucel
It's not the eyes… the true window to your soul is your signature perfume!
Fragrances are mostly a fusion of ingredients taken or inspired by nature; together with the synthetics elements that help them last longer or carry further when worn on the skin.
Did you know that the particular scents found in various perfumes connect directly to your personality? It is true. The scent you wear speaks volumes about the kind of person you are.
Here are some of the most common or popular ingredients found in perfumes today and the kind of personality each one of them is connected to.
The Bright Star –
This describes the strong, confident, natural born leader who is very, very clever at keeping her man on his toes. You tend to gravitate toward citrus-based fragrances like Enchanteur Enticing EDT, which is a vivacious scent infused with sparkling notes of Bergamot and Lemon. People say you are a pleasure to be around and admire the way you take the leading role in the workplace and most importantly, in your relationship!
The Introspective Soul –
You are truly thoughtful and sensitive to the needs of those around you and usually, weigh all your options before making a decision. As a result, you have mostly good memories to look back on and a very few regrets. Your rosy record, thanks to your favourite rose infused scents like Enchanteur Rose Oud Amour is spotless and fresh in all aspects of your life because you think before you act.
"A woman's perfume tells more about her than her handwriting." – Christian Dior
The Thrill Seeker –
Jasmine aficionados crave novelty and live for experiencing new and exciting adventures. You are a true believer of the simple philosophy that life is for the living so you won't waste a single second doing something boring. It's no surprise you are a big fan of Enchanteur Gorgeous EDT. After all, it contains Jasmine and is a rich and intense fragrance, which has a sweet floral note with a dead-sexy muskiness to it.
The Fun Extrovert –
You may like vanilla, but you are far from bland or 'blah' – In fact, your vanilla personality is just the opposite! You are lively, energetic, the life of the party and very, very fun-loving. You love dancing, meeting new people and socializing in happening places. Vanilla doesn't just smell sweet or is delectably comforting: it's kind of magic in flavour and perfume terms. So if you like to stand out in the crowd and make a statement, then opt for fragrances that are infused with this oriental ingredient such as Enchanteur Romantic or Alluring EDT.
"Fragrance speaks the loudest on a subliminal level." – Marian Bendeth
The Absolute Perfectionist –
Sandalwood is for the perfectionist. So if you gravitate towards this scent, we bet you love Enchanteur Rose Oud Amour Perfume. You are your biggest critic, but being so hard on yourself is what has gotten you to where you are today… a person who has excelled in academia, athletics and your career. Remember, sandalwood will add some 'oomph' and enhance the magnetism of your personality.
The Dependable Friend –
Gardenia lovers are steady and dependable… So if anyone has ever called you his or her "rock" – take it as a compliment! You are never one to flake and always follow through on your promises. You prefer safe, secure relationships and are a true team player. If this sounds familiar, we have a feeling you will love the smell of Enchanteur Gorgeous EDT, which is built around a glamourous bouquet of Gardenia, Tuberose and Jasmine.
"No elegance is possible without perfume. It is the unseen, unforgettable, ultimate accessory." – Coco Chanel
The Free Spirit –
You live in the present and are happy-go-lucky kind of individual. Your positive and cheerful personality never fails to draw people towards you. You love pure fruity and citrus fragrances and can't resist scents that include mesmerising ingredients like passion fruit, peaches, grapefruits and lemon. If you're deciding what perfume to buy, may we suggest Enchanteur Enticing, Alluring or Charming EDT?
The Passionate Heart –
You are a true romantic at heart and can never watch a love story without a box of tissues or two. You love being in love and spoiling the special people you love. White musk can be your perfect accessory to woo your partner. Find it in Enchanteur Fascinating EDT.